The Bog Brush is a
Sunken Treasure
 and a smelly toilet brush in
Hungry Shark Evolution
. You may require a jetpack to reach it.
Location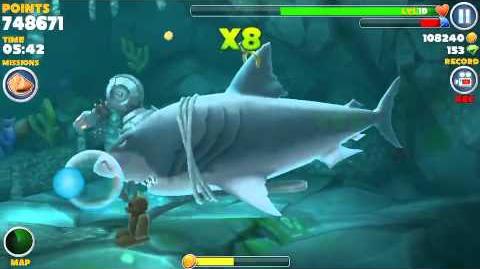 The Brush is found in the far left of the Tiger Shark drop point, in one of the rocky openings. You must either jump 3 times over rocks to reach this item or any big shark can jump over the tall opening near the center of the map,(but could involve avoiding a harpoon boat, speargun divers, and/or an Enemy Megalodon. Big sharks are likely to get stuck between the rocks so it may be considered on of the hardest items to get depending on your shark.
Trivia
The Bog Brush is directly right of a spawn point of the Enemy Megalodon.
The Bog brush is a toilet brush, in British.
When using Leo, or above, it is easy to reach it due to the fact that you can break through the rocks to reach it.
Community content is available under
CC-BY-SA
unless otherwise noted.