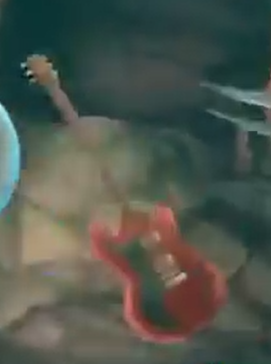 The
Electric Guitar
is a
sunken treasure
. It is a red electric guitar.
Location
It's found in the left end of the basic map above the Giant Crab's lair and below Skull Island . It's guarded by three to six Mega Mines and found with Blob Fish like many other Sunken Treasures. Small sharks can easily die there, because of the dangerous prey that often spawn. You can get there easily using the Megalodon because he can go over land really quickly. Go over the beach at the edge of the map. You can also get to the Crab Lair through that area.
Trivia
The Electric Guitar is the westernmost item in the game.
The Electric Guitar has a chance, like all the other treasures, of yielding a gem .
Community content is available under
CC-BY-SA
unless otherwise noted.