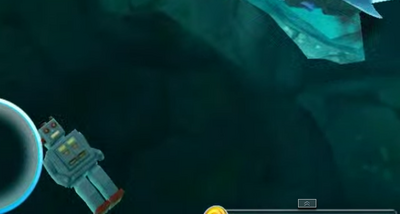 Toy Robot is a
sunken item
. It is a gray robot figure. It is found above an underwater current.
Location
It is found not far from the great white shark spawn point. Below the second rightmost island is a small tunnel. Taking the right way will lead you to the sunken item. Nothing is guarding this treasure, but small sharks should be aware that an
evil great white
is not far from the cave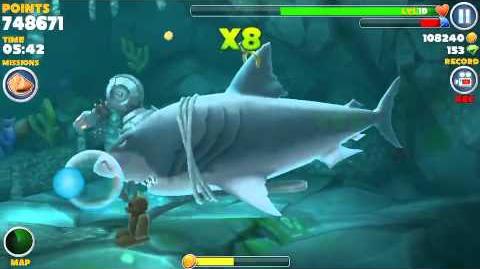 .
Appearance In Hungry Shark World
Toy robots can also be found in Hungry Shark World even though they don't take on the form of a sunken object. The toy robots in this game can be found in the Harbor special map and are most often used to extend your player's time by 3-5 seconds. These toy robots aren't as stereotypical looking as they look more Japanese than the Evolution one.
Location In Hungry Shark World
Toy robots are rather rare items that can only be found in the Harbor. Their spawn range is unknown, but they're presumed to spawn in the deeper parts of the map.

Community content is available under
CC-BY-SA
unless otherwise noted.